On Friday the 20th May of 2022, we held a digital careers event in collaboration with Sunderland College. The aim was to raise awareness of the variety of exciting opportunities and job roles that we have in the North East's digital industry and to raise the aspirations of young people in the region.
The event took place in Sunderland College's brand new Digital Innovation Centre, boasting a 'Glass Box' where students and teachers can work in style; an amphitheatre-style seated area for presenting; and a 360° immersive visualisation igloo to create virtual realities for students studying in several technical disciplines.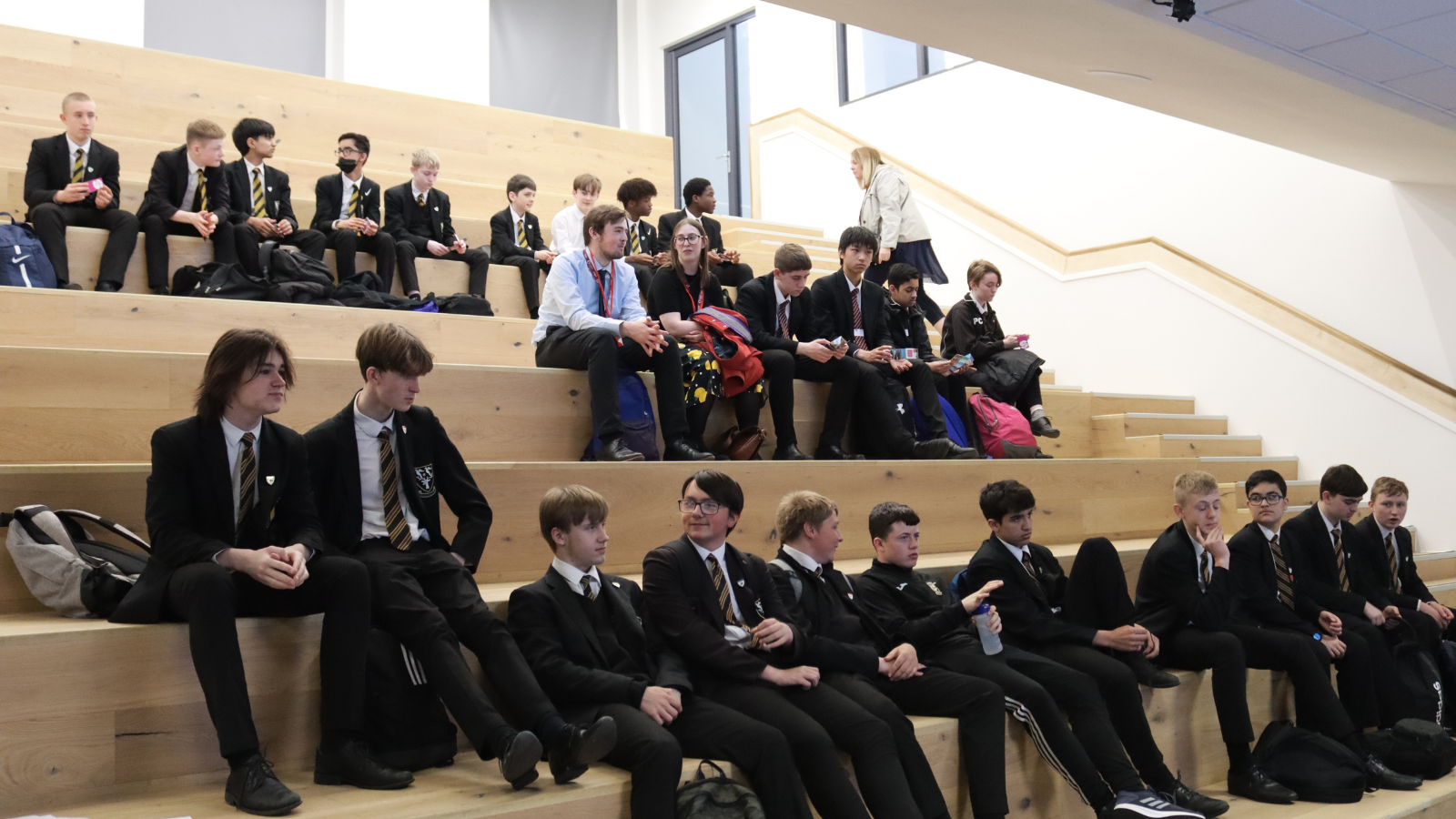 Overcoming Barriers
When it comes to working in the digital and tech sectors, there are a lot of preconceived ideas about what these careers look like and how to get into them. Young people often associate the digital and tech sectors with having to excel in maths and science subjects to then get a career sitting at a desk all day coding. That simply isn't true! Whilst skills like these can be great, they aren't necessarily required for a successful career in digital or tech.
Students from different Sunderland secondary schools visited the college to experience their immersive igloo and speak with several businesses from the North East's digital and tech sector. This taster session gave students the chance to ask questions about career routes, skills, and future opportunities which opened their eyes to what a career in tech and digital could really look like.
'I learnt digital is in nearly every career and I loved talking to businesses'
- Student feedback
Meaningful Interactions
With just a small amount of industry engagement, students feel more confident, informed, and inspired about their future. We were lucky enough to have a variety of organisations showcasing their projects and facilities. From robot dogs to researching the deep sea, the students were able to immersive themselves fully in the wide range of digital and tech career pathways. Following a challenging two years in which students lost out on school visits; this gave them a crucial opportunity to connect directly with educators and those in the industry.
'It was engineered well, and I got a taste of what life in it is like and the job roles'
- Student feedback
Raising Awareness
As well as challenging misconceptions surrounding the skills, qualifications, and career routes into digital and tech, we wanted to make students aware of the variety of businesses that fall within the industry. Students often mistakenly believe that they need to go to university or move to a larger city to have a successful digital career. The businesses in attendance were all local to the North East and we were joined by Sunderland's local college and university to show students across the region that there are some fantastic opportunities waiting for them right on their doorstep!
'There are lots of careers I didn't know about, and the college has some great facilities'
- Student feedback
Positive Future Outlook
After the event, we received some amazing feedback from students and it is clear that we were able to make an impact. They found that the exhibitors had been engaging and left them feeling more aware of the tech and digital careers that we have in the North East. The facilities in the college, kit that the organisations brought with them and demonstrations from robots were particularly interesting.
'There are lots of different ways you can go into digital technology and there is an igloo where there is an immersive experience for different occasions of work experiences and to present your work'
- Student Feedback
A Huge 'Thank You'
We would love to give a huge shoutout and massive thanks to the people who helped make the Sunderland Digital Careers Event such a success. This was only possible because of the amazing educators and businesses that took time out to attend to help inspire and engage our future talent pipeline:
Inspiring Emerging Talent
Want to find out more about the importance of supporting young people and nurturing the emerging talent pipeline? Check out our blog here.
To get involved in future Sunderland Digital Careers events or to find out more about the programme, please email jessica.sawyers@sunderlandsoftwarecity.com
https://www.sunderlandsoftwarecity.com/
unknown

x

500
Recent posts from Sunderland Software City