On Friday 4th March 2022, we held a STEAM-themed Insight and Expo for students, teachers and parents as part of our Inspire North of Tyne programme. The aim of the event was to showcase all of the exciting and innovative things businesses are working on here in the North East of England, and to raise awareness of opportunities to study and work in STEAM.
Challenging Misconceptions
When thinking about careers in STEAM, particularly within tech and digital, we've found that students often have misconceptions around what that might look like. Tech and digital careers tend to be associated with academic brilliance, good maths skills or the ability to code. Whilst these things can be a great foundation, and should be celebrated and embraced, they are not always required for a successful career!
Those who attended the expo got the chance to talk to industry reps from all different backgrounds, with different career journeys and massively varied skill-sets. This helped to break down some of the ideas around what skills are needed to work in STEAM and opened up discussion around the skills of the students and how these can be utilized to pursue their own career goals.
Meaningful Interactions
We are incredibly grateful to say that we've had a variety of businesses exhibit at the event, both from industry and further education. All exhibitors were showcasing kit and talked about careers in areas ranging from forensic science to fashion. Following 2 years of restrictions around physical events - with students often missing out on school trips, industry visits and therefore meaningful interaction with industry - the expo provided a space which facilitated some essential discussions between both students and parents with industries. Students got to ask questions about career routes, current or future opportunities, average salaries and received some real advice and guidance around their education and career options.
Raising Awareness
As well as challenging misconceptions around the skills and qualifications needed to work in the STEAM industries, the expo aimed to provide an insight into the vast array of industries that fall into STEAM. Students sometimes presume that, to have successful and exciting careers, they will have to move away to places such as London or other large cities. The expo included exhibitors, all of whom were currently working in STEAM or providing education in STEAM, within the North East, demonstrating that there are a wide variety of careers and opportunities to work in STEAM, right on our doorstep.
Student Feedback
We've received some absolutely brilliant feedback from the students, who found that meeting exhibitors had been "interesting", "exciting" and left them feeling "supported". The ability to demo pieces of kit was particularly of interest.

"Overall, I thought it was very interesting ... I have learned that there are loads of options for me!"
"It showed me what my career options could be"
"I liked it a lot and found most of it interesting ... I learned that my interest in gaming could be used in a degree"
"I learned about e-sports which I didn't know about before, I really enjoyed it ... I now know it's open to all and this is inspirational to me"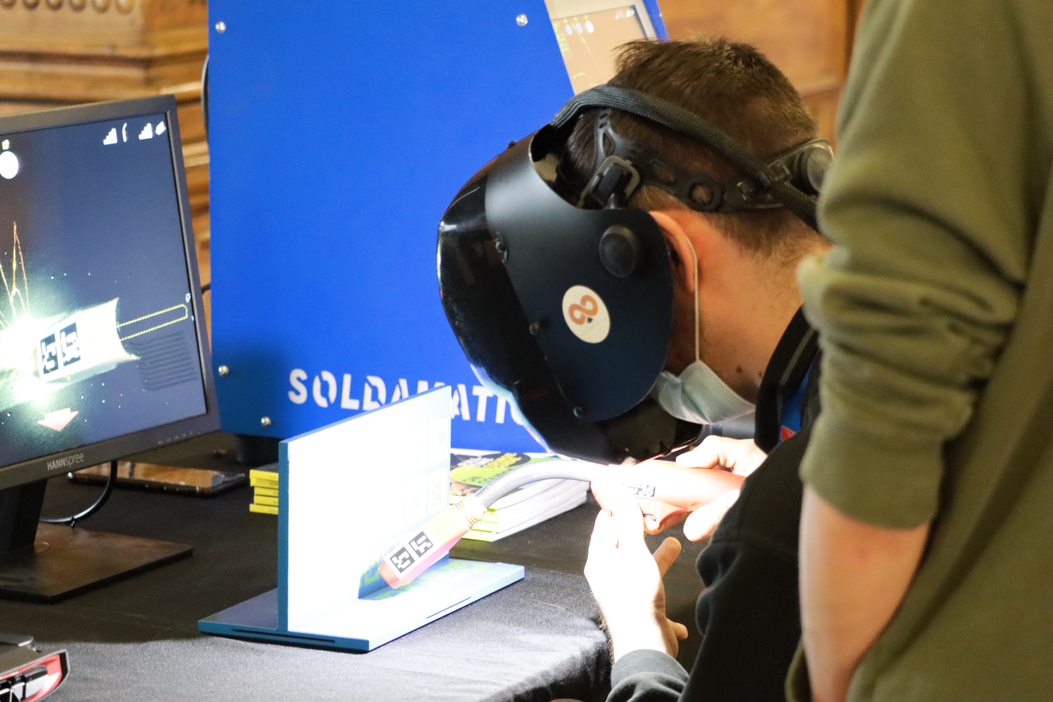 A Great Big Shout Out!
The feedback received from the expo was overwhelmingly positive, but this was only possible because of the brilliant exhibitors who took their time out to come along, engage and inspire the students. We just wanted to say a HUGE thank you to all who attended!

Enigma Interactive

CSI Events
Newcastle College
Gateshead College
EPAM

3D Virtual Spaces
Armatus Oceanic
Cintel Global
MaaDigital
Northern Gas Networks
Geospatial UK

Nexus


Get Involved!
To get involved in future Inspire North of Tyne events or to find out more about the programme, please email natalie.lamport@sunderlandsoftwarecity.com
unknown

x

500
More posts by Natalie Lamport
Recent posts from Sunderland Software City