In our latest North East tech startup spotlight, we turn our attention to gliff.ai which helps teams come together to develop and deploy more ethical AI.
CEO Bill Shepherd tells us more about gliff.ai, how the company has pivoted during Covid, and its plans for growth.


Pivoting during Covid
Gliff.ai started as a medical imaging AI research group at Durham University's computing school in 2016, led by Prof Boguslaw Obara. The AI had been developed by the company to help identify defects in the eye's retina.
However, due to Covid and hurdles surrounding AI regulation, the business paused clinical trials and pivoted into its current business model of providing machine learning ops tools to help others develop trustworthy AI.
Bill explains: "I came on board in 2018 and we developed an AI diagnostic that would look for defects back in the eye on the retina. We completed the development work in early 2019 and began the process of putting that through clinical trials and finding investment. We started working with Newcastle University to do some early clinical investigations, but then along came Covid. So, of course, everything stopped.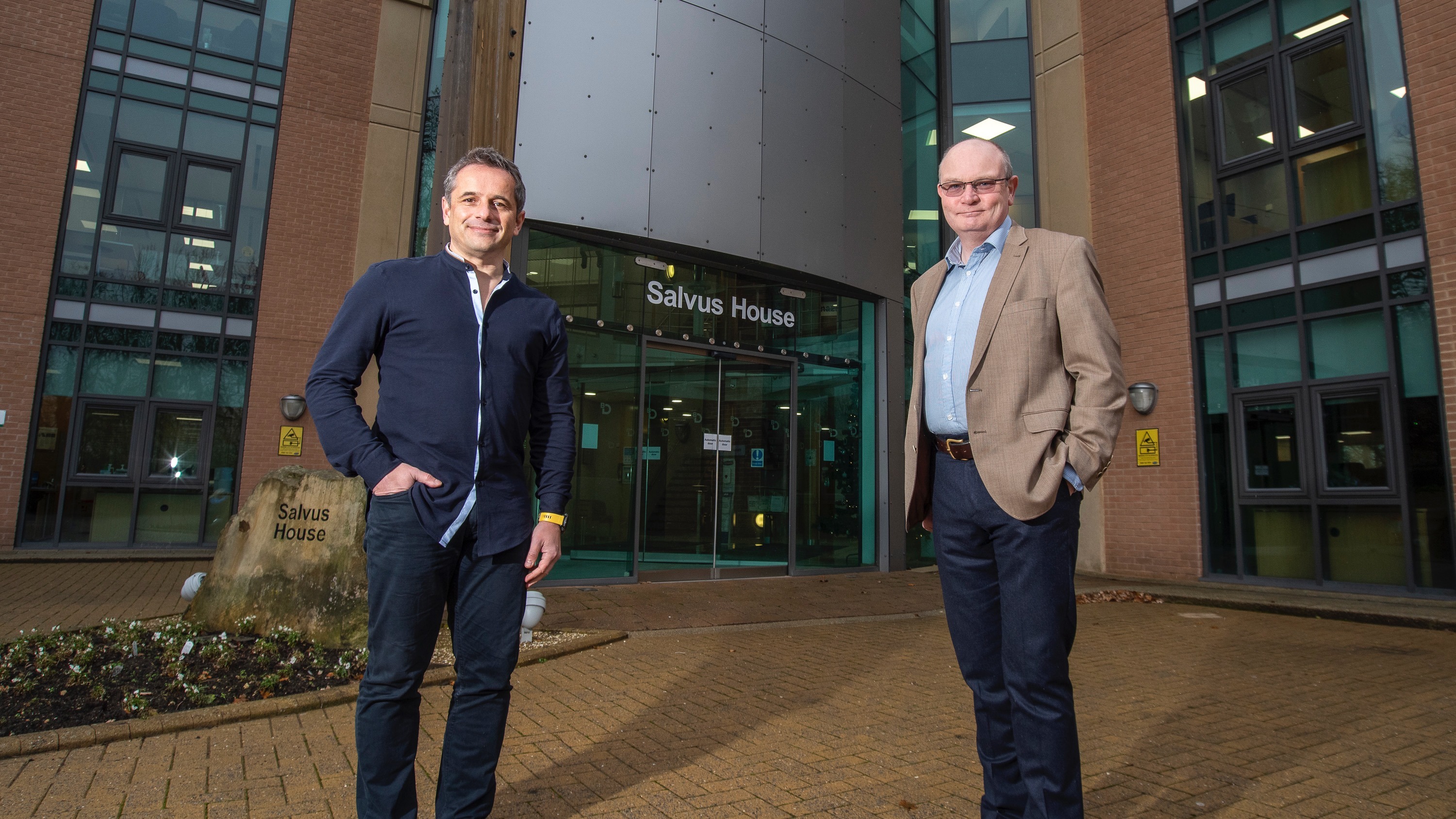 "The consultant medic that we deal with, normally he's seen in his suit sitting in a clean and simple environment in an office. We had a video call with him in scrubs saying 'I've been brought down onto the Ward and I'm doing other things. And I'm afraid yours is really important but it's just not going to happen.'
"We then sort of combined the pressure of Covid; which meant that our clinical investigations stopped, with our knowledge of what people needed in order to create AI that was possibly going to be regulated in future – such as the audibility in showing the quality datasets. "
Gliff.ai is now working "to make it easier for other people to develop their own artificial Intelligence, particularly in the medtech and biotech space by helping people to create the best quality data set that they possibly can."


Alleviating pressures on NHS professionals
The potential of gliff.ai's business to change lives is truly significant as the need for medical provision increases year on year while gaps remain in developing trustworthy AI.
"One of the things we've seen during Covid is that there isn't enough, there is never enough, medical provision. The government has said that they want to make AI one of the cornerstones of the national health service in future. There are more people wanting treatment. If we can find a way of freeing up the doctors and nurses in the NHS, to spend more time with patients, by allowing the AI to do some of the paperwork or the administrative stuff, then that's got to be an advantage", says Bill.

"If all goes well, we as a business can make a real positive difference to people's lives. We want to help make AI more trustworthy in all its senses. [..] We need to find a way to make people feel more confident to use it, particularly in medicine."

The technical side of gliff.ai
There are currently many challenges within the deployment of AI algorithms and these are tricky to address as there are no universal guidelines available.
Among the big challenges is the inability to explain why algorithms make certain decisions, as advanced algorithms are taught to learn and detect patterns by themselves without tracing causality. This means doctors may not be able to explain why certain outcomes occurred to users. Plus, the absence of data quality checking can lead to faulty, or biased, outcomes.
Gliff.ai's tech team, led by their CTO Dr Chas Nelson, aim to address this issue by making machine learning within healthcare more auditable, and empowering the users to better label the data inputs to help the algorithm more accurately detect patterns and make reliable decisions.
"In AI or machine learning, the quality of the dataset is all important. [..] What we realised is that a lot of the time, you find that the people who actually use the AI, or have the data, aren't really included in the conversation. It's often just the view of the data scientists.
"We know that great data scientists are really important to great quality AI, but so is including the views, ambitions and understanding of the users. So we're trying to create a platform, that allows people like doctors and engineers to use their expertise and create AI themselves with the highest chance of getting something that can be used in the future.
"It's all about supporting the labelling and annotations of data."
"Also, because we come from a biotech and medtech background, we recognise that data is really private. So we're trying to maintain the privacy by doing an end-to-end encryption on the data."
In addition, gliff.ai enables users to label data in three dimensions and more.
"The third thing that's really important to us, because we come from a medtech background, is [that] all the stuff we build from day one has been designed not just to work in 2 dimensions but also 3. So if you're looking at the slides of a tumour in the brain, for example, most systems will just see 20 slices through the brain. Each of which has its own 2D tumour. Whereas ours is designed in 3D to allow you to label in 3D to begin with."


Next steps
Gliff.ai already has a completed platform that is currently being tested and used by a variety of stakeholders, including the NHS and multinational organisations. The platform will be made available to the public in the coming weeks.

In addition, gliff.ai is currently expanding its technology into the high value manufacturing sector, and is looking to grow its team further through investment.

"We are completing a project to take the technology that we have in medtech and apply more to High Value Manufacturing. We are working with a big multinational on that at the moment."

"We are also wanting to build our developer team and a new sales team on the back of what we're doing. For that we'll need a significant amount of investment. The company has gone from three people in October 2020 to thirteen now. That growth can be maintained with future investment – we're looking to double or triple the headcount over the next 3 years."

To learn more about gliff.ai you can follow them on @gliffai, visit gliff.ai or email contact@gliff.ai.
About our North East Tech Stories...
This startup spotlight is part of our wider North East Tech Stories series which features tech startups and growth stories across the North East of England.
Do you have a story you'd like us to feature? Get in touch by emailing lisa.vh@sunderlandsoftwarecity.com.
As part of our Tech Stories criteria, we're looking for (startup and growth) businesses who are classed as "tech", based in the North East of England and who have already launched a product or service (can be an MVP).
unknown

x

500
More posts by Lisa Van Heereveld
Recent posts from Sunderland Software City